Beli Rzav canyoning – the hiking tour
Beli Rzav Canyon – Beli Rzav River springs in the village Zaovine, on the west slopes of the mountain Tara and flows through a narrow limestone riverbed, carving a beautiful canyon at the foot of Šargan. The river is 23 km long, and the canyon 2 km. See one of the most picturesque canyons in our region.

Content: Beli Rzav canyoning tour – starts from the old school in the village Đurići and follows the river until the entrance to the canyon, to the length of 1.5 km. At the entrance to the canyon, we put on the neoprene suits and soon we come to a vertical, about 5 m high, where we use alpinism rope and belt and other rock-climbing equipment, for a safe descent. We continue down the canyon, carefully cross fallen trees, jump from the rock into a limestone pool carved into the riverbed of the canyon. We will have to swim across several places with deep water, with all the equipment we carry, and just before reaching the exit of the canyon, we take some rest on the warm rocks illuminated by the midday sun, and after the invigorating rest we continue to the exit of the canyon. There is a mountain trail Luke – Sklopovi, at the exit of the canyon. The first part of the mountain trail follows a great ascent, 2 km long. We do not take off the suits, because of the high vegetation and shrubs, until we reach the first clearing, situated 2.5 km away from the canyon exit. On the first meadow we take off the wet clothes and shoes, we put on the dry clothes and continue walking on the macadam path, 3 km long, until we reach our starting point.

After exciting adventures, we suggest you take a break in some of our comfortable and modern apartments.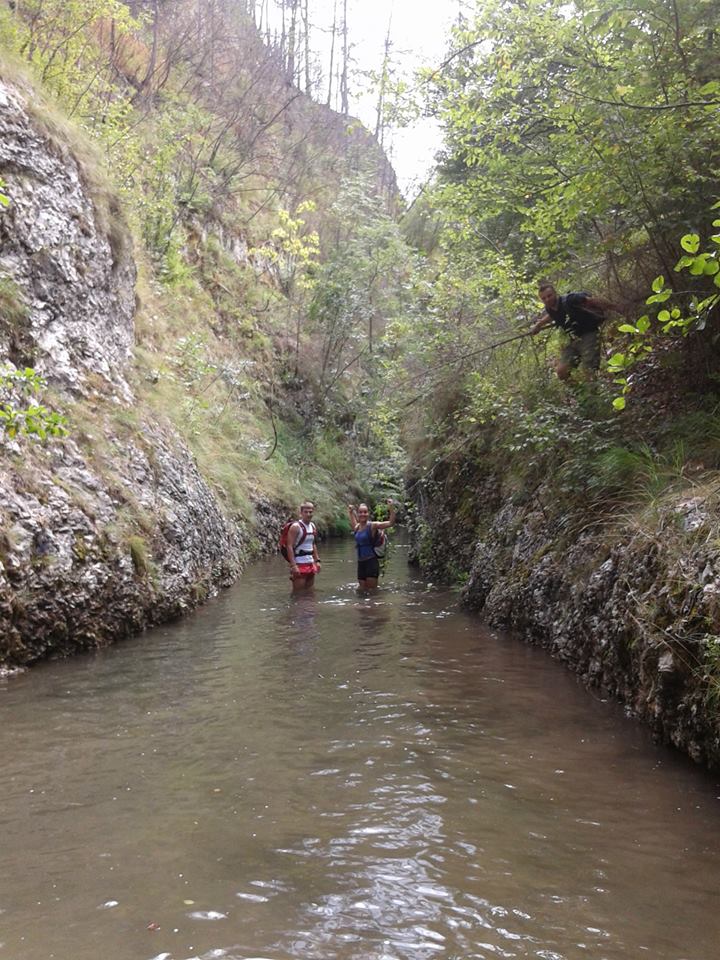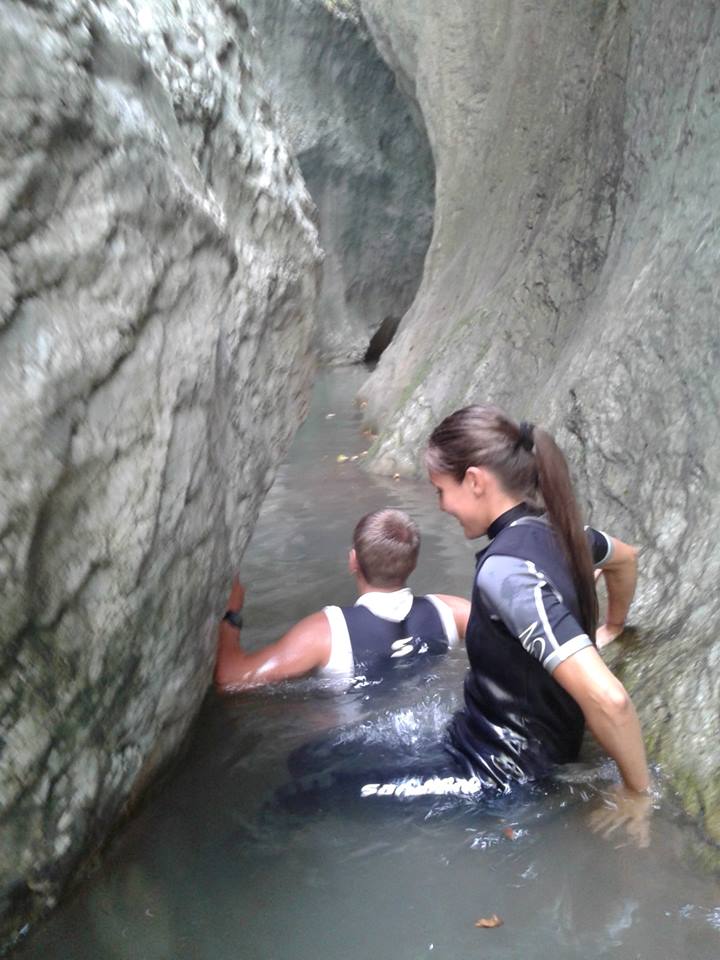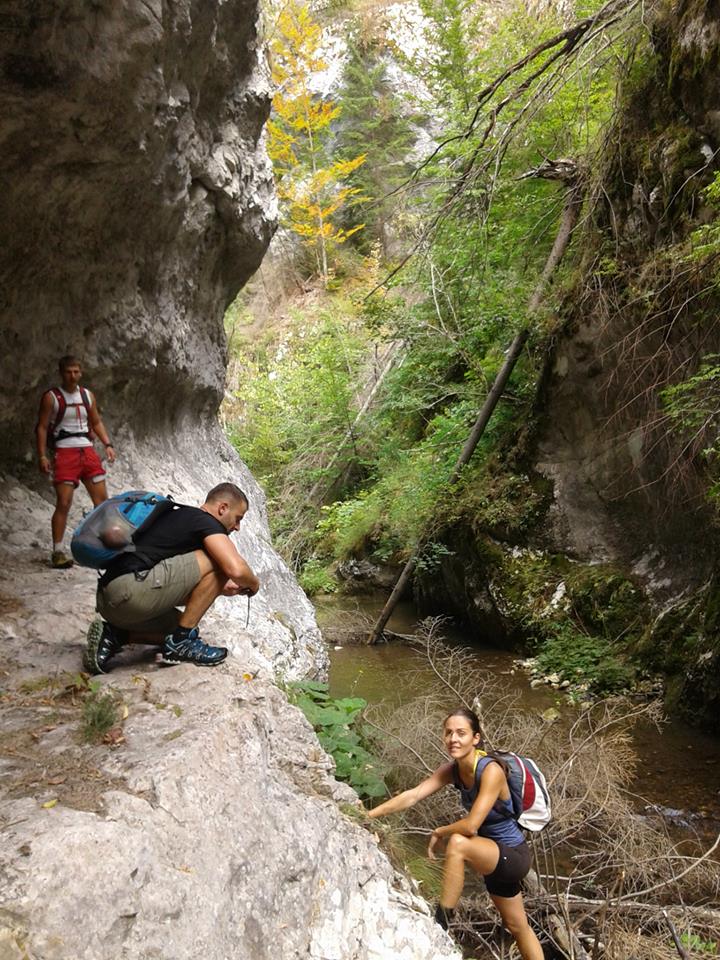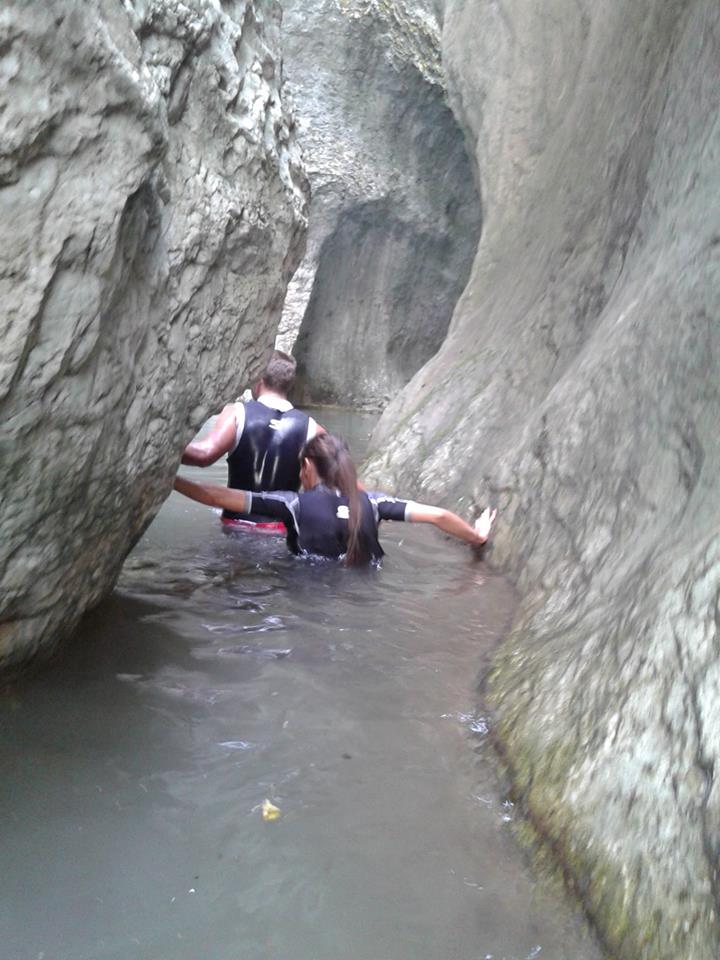 Additional information:
Necessary personal equipment: backpack, hiking shoes, layered clothing

At least 1L of water for each participant

Bring light meal, fruit, sweets, snacks

The final deadline for cancellation is one day before departure.

Information:
Start: village Đurić

Length: 10km

Included in the price:
Guide service while passing through the canyon

All necessary equipment: neoprene suits, neoprene socks, helmets, alpine equipment

Not included in the price:
See more: