Ethno Village Stanišići
Ethno Village "Stanišići" is located at the exit from Bijeljina, 3 km from the Pavlovića Bridge. Ethno Village "Stanisici", beyond the present time and space, takes us back to our ancestor and nature, and inspires the admiration towards the simplicity of the former way of life. Here the soul and the eyes rest, it is the place where people become nobler and wiser, listening to the bubbling of the creek and the water mill.
Ethno Village "Stanišići" was founded in 2003, thanks to the inspiration of Boris Stanišić. He traveled many years through Serbian villages around Bosnia, looking for old houses and objects that would preserve the memory of the time and the culture of late 19th century and early 20th century. The result is the authentic mountain village in the middle of the Semberija plains. The village is now divided into two units. One of them shows the secular life, with wooden houses – log houses with furniture that belonged to them for centuries. The houses are connected with stone paths, and there are two lakes in the center of the village. The second unit is of spiritual character and is represented with medieval architecture, built in stone, which are actually replicas of great historical and religious significance.
The village consists of water mills, dairies, smithy, stone well, barn and authentic wooden houses, with furniture and folk costumes exhibited. Mill Potočar was made in 1937 and it is still used as a water mill from 1917, where the flour is still milled and the restaurant uses it to make bread buns they serve. Inside, there is everything a miller used to need to spend time in the mill during the grain milling season. There is also a small building for milk processing and storage of dairy products, with all wooden containers. Dairies were very well ventilated and clean, and only women who worked there could enter the dairies.
The houses are typical for the Dinaric region, made of wood and with a high roof. It is a small suite complex where the houses on the outside are authentic, but the interior was adapted to the contemporary needs of the guests. There is a souvenir shop in one of the houses that offers handcraft and homemade products. Several other facilities are being constructed, where a smithy, a weaver and pottery workshop will be located. All of these facilities are situated near the lake and the creek, which winds between them, and are connected with paths paved with stone. There is a constant flow of clean water from the stream that runs through the whole village and its course symbolizes the source of life, existence and duration.
PLAN AND PROGRAM OF EXCURSIONS:
Departure at 7:00

A trip along the Drina River, with a break in Bajina Bašta, at the viewing and photographing point of the Lodge on the Drina

Coming to Bijeljina at around 11:30, visiting the City Park and the Semberija Museum

Continue to Ethno Village Stanišić

Back to Zlatibor, with an occasional stay in the settlement of the Five Lakes, where the Monastery of St. Petka is located, dedicated to the Birth Mother Paraskevi

Continuation of the journey to Zlatibor
- Price per person 3.200 RSD / children up to 10 years pay 2.500 RSD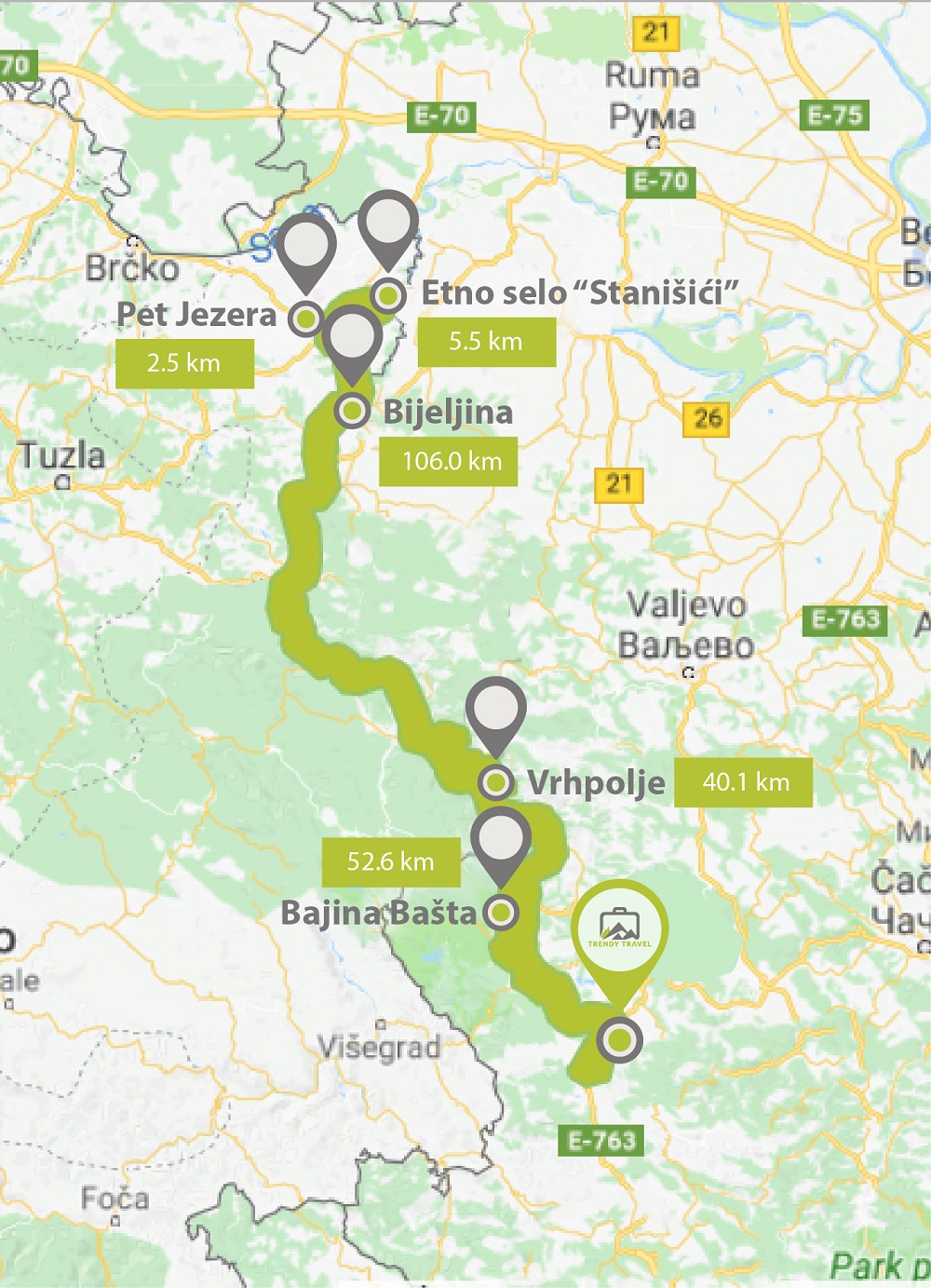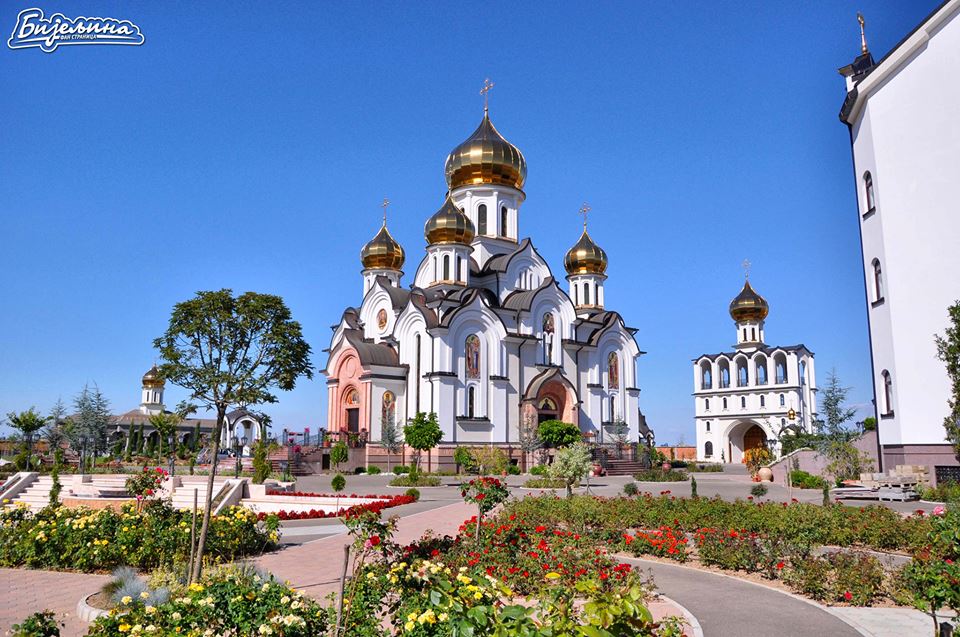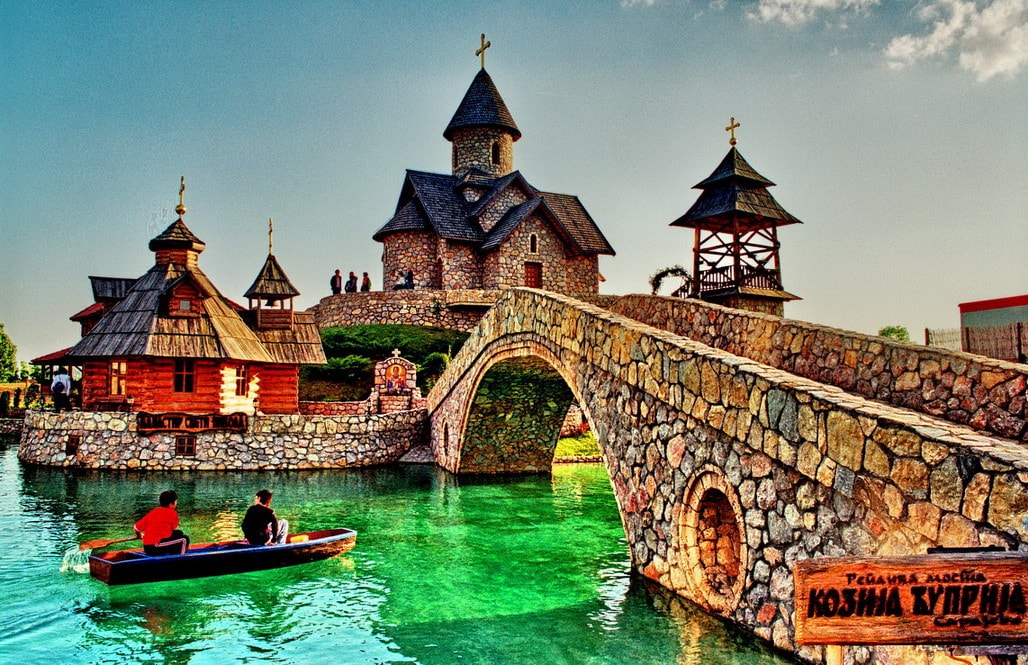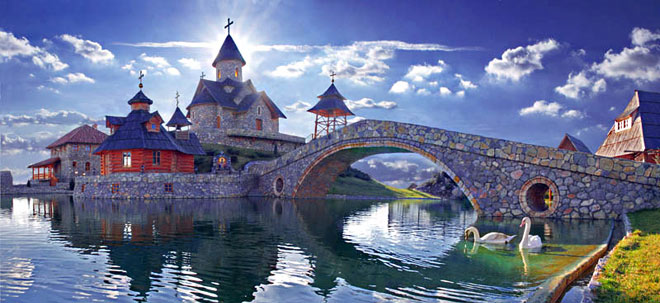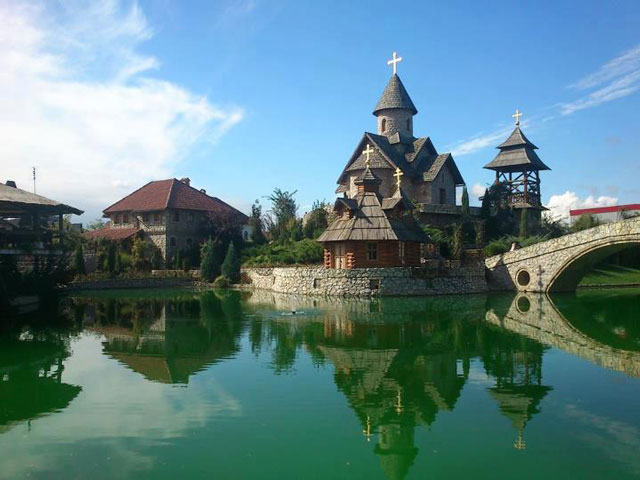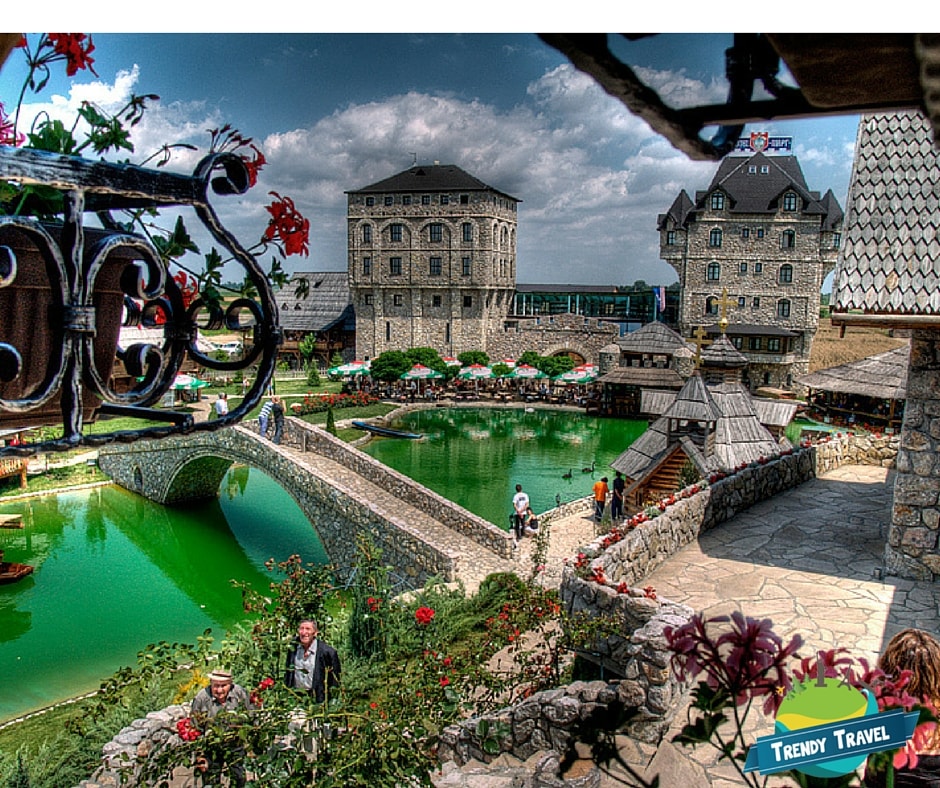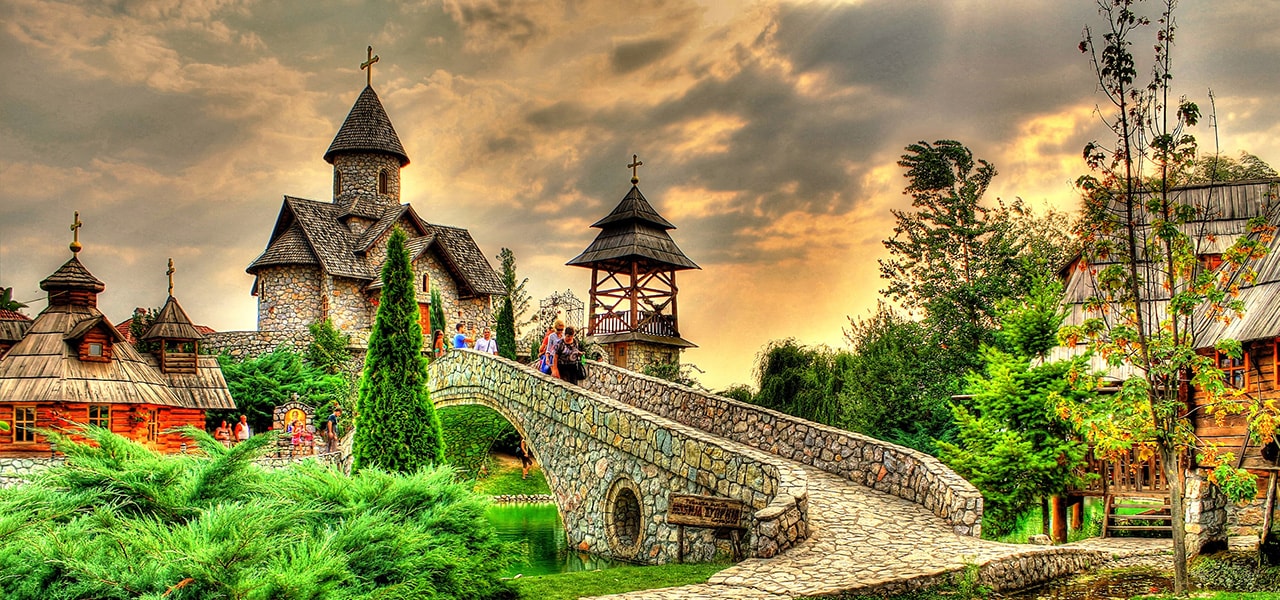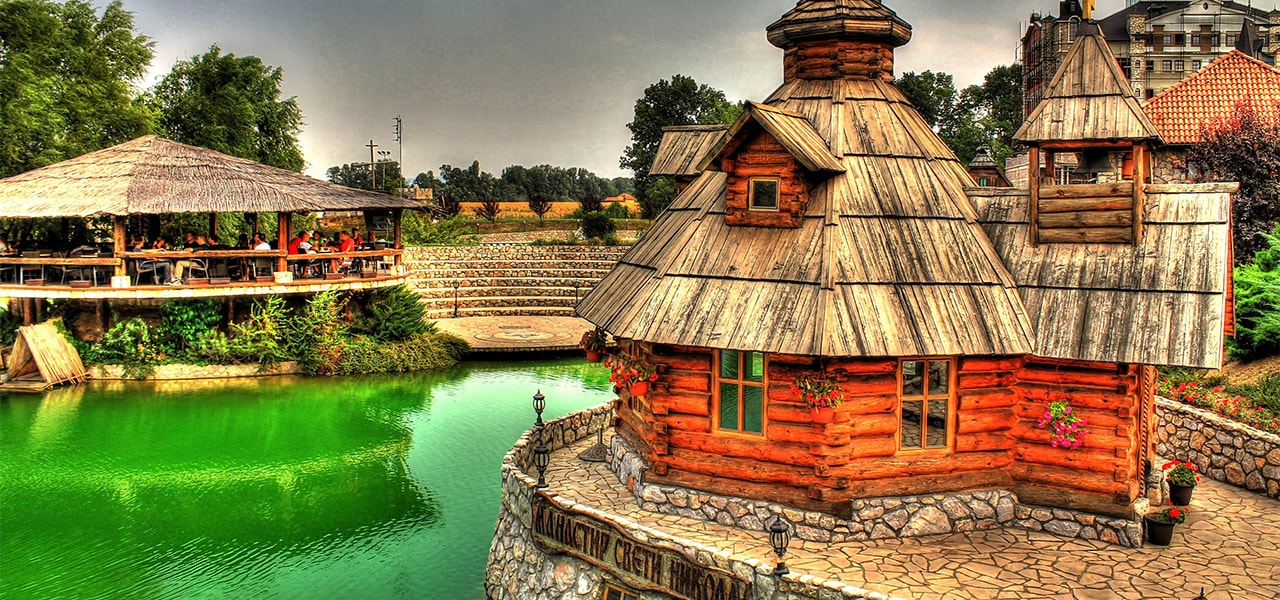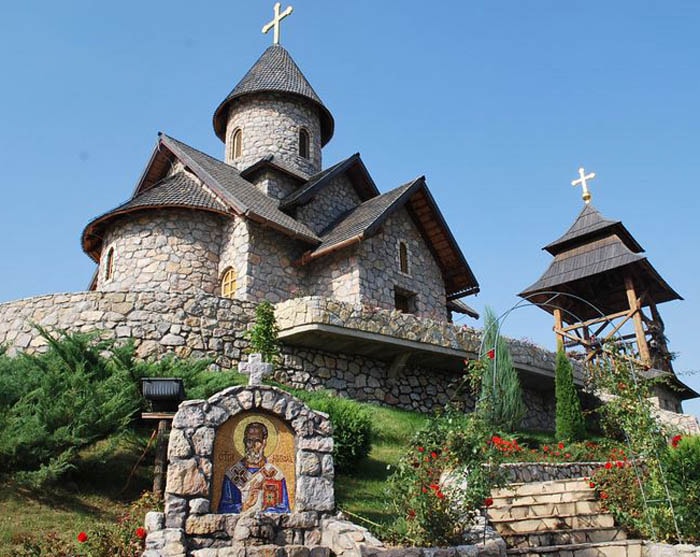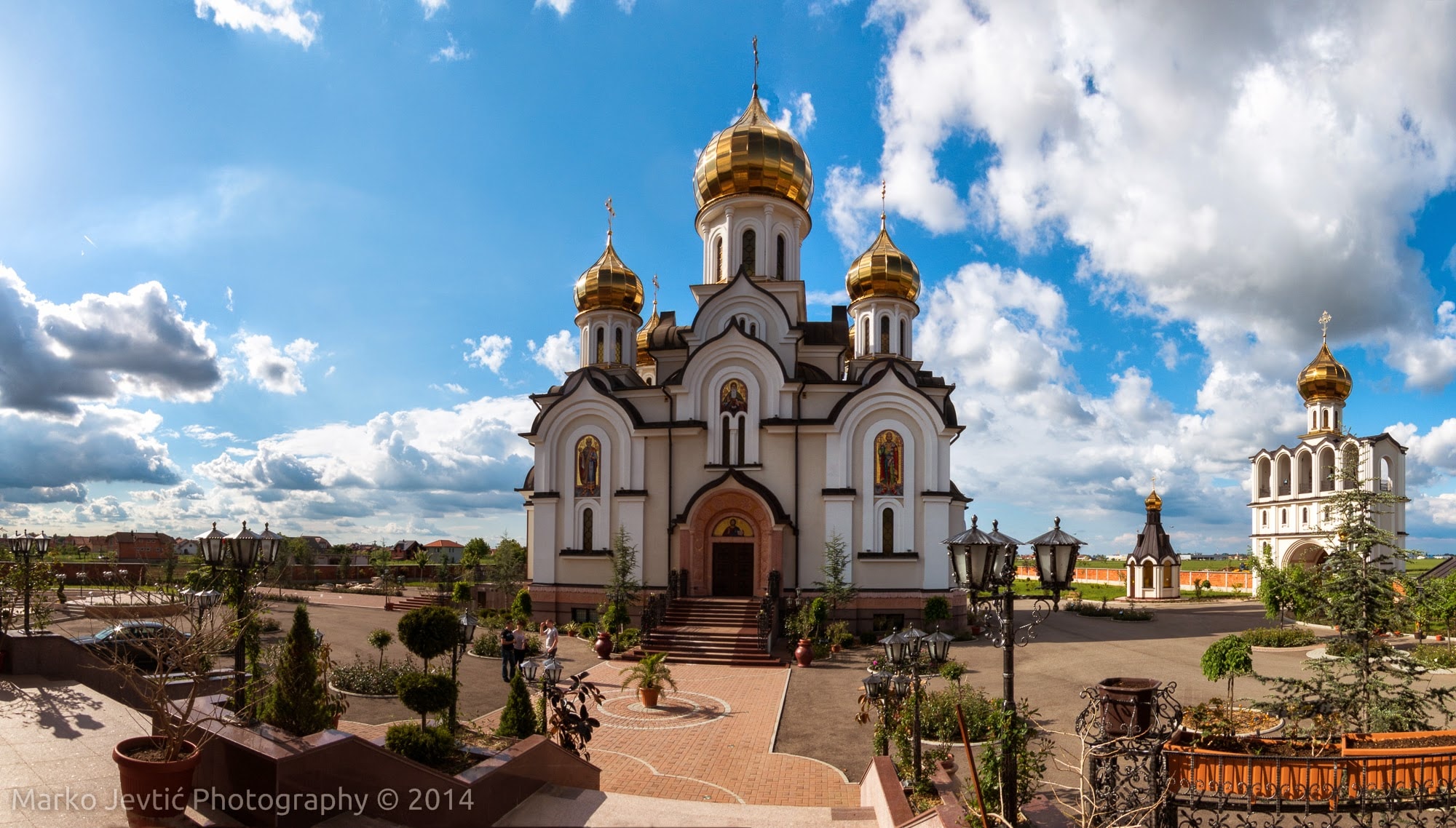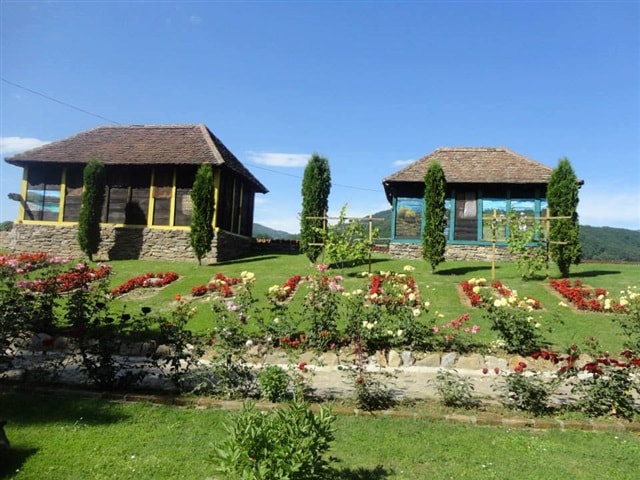 Note:
The minimum number of passengers required for an excursion by van is 20

The final deadline for cancellation is one day before departure

It is necessary to bring a valid passport or ID card, and for the under aged children who travel without parents, or with only one parent, a Parental Consent Letter is required

The full payment (100%) at the time of booking
Included in the price:
Transfer by new, comfortable bus / minibus to the mentioned route

Tour guide services

Travel organization costs
Not included in the price:
Individual passengers' expenses
See more: